Categories
Ads in Upper Austria
2
Группа Компаний РесурсСибири, LLC,

RU
Linz, AT
Good afternoon! Proposed cooperation: supply of material from the Siberian cedar. larch We offer regular supplies of timber for further processing: Any size according to Your requirement
Sumab Ukraine, PE,

UA
Linz, AT
Официальный представитель производителя - Турецкой компании Constmach предлагает высококачественное оборудование по минимальным ценам и удобным условиям поставки. Официальный представитель компании
Швалёв Д.А., SP,

BY
Vienna, AT
Wir verkaufen Eichenholz und Hainbuche, gespalten, 25 cm lang. Tara 2RM, 1,8RM und 1,1RM, andere Taraoptionen und Holzlängen sind ebenfalls möglich. Die Lieferung erfolgt zu den FCA-Bedingungen.
FORCE, GmbH,

DE
Vienna, AT
F. O. R. C. E. GmbH F. O. R. C. E. GmbH company has been established since 2000 and works at the market of wholesale deliveries of car parts. We are one of the leading wholesalers of car parts and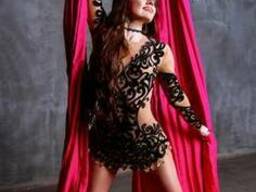 Fiesta-soul, PE,

UA
Vienna, AT
Was ist wichtig, um den Erfolg im Sport zu erreichen? Der Wille, Sieg-Durst und das, was am wichtigsten ist: die schöne und krasse Sportkleidung, die Ihren inneren Gefühlen entspricht. Die Firma
Глобалторг, LLC,

UA
Vienna, AT
Offer only for real buyers (no broker games) . Sell in bulk Oil Extra from Nigeria -BLCO ,. We work on request. LOI send by e-mail: Terms of delivery - CIF. Payment: DLC / MT700, SBLC / MT760, BG
Хольцгрупп, LLC,

BY
Vienna, AT
Good day, our company is exporting mdf, lmdf, chipboard plate production SWISS KRONO (Russia). Interested in cooperation.
Акустик Проект Групп, PUE,

BY
Vienna, AT
We are looking for stable buyers of the board sizes 17-25 * 85-100 * 800/1000/1200. 1 and 2 grade, needles. Freshly sawn forest. Up to 170m3 / month. Disk sawing. We are located in Chausy, Mogilev
Рбкпал, LLC,

BY
Vienna, AT
New pallet boards 1200x800x200 1st grade from one planed Board. We produce boards of different grades and sizes.
New ads
Сharcoal, pini coal, Vienna.
Birke, Vienna.
€140-280 /cu m wholesale
Древесный уголь, дрова, Vienna.
€500 /t €320-450 /t wholesale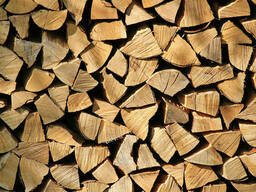 We sell firewood natural moisture and dry, Eisenstadt.
Ukrainian Sunflower Oil, Vienna.
$665-790 /t wholesale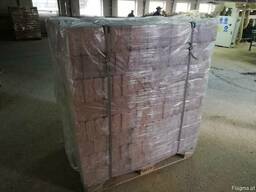 RUF bricket, Vienna.
€110 /t €110 /t wholesale
×
×
×